THANK YOU FOR SUPPORTING THE BRIDGETTINE SISTERS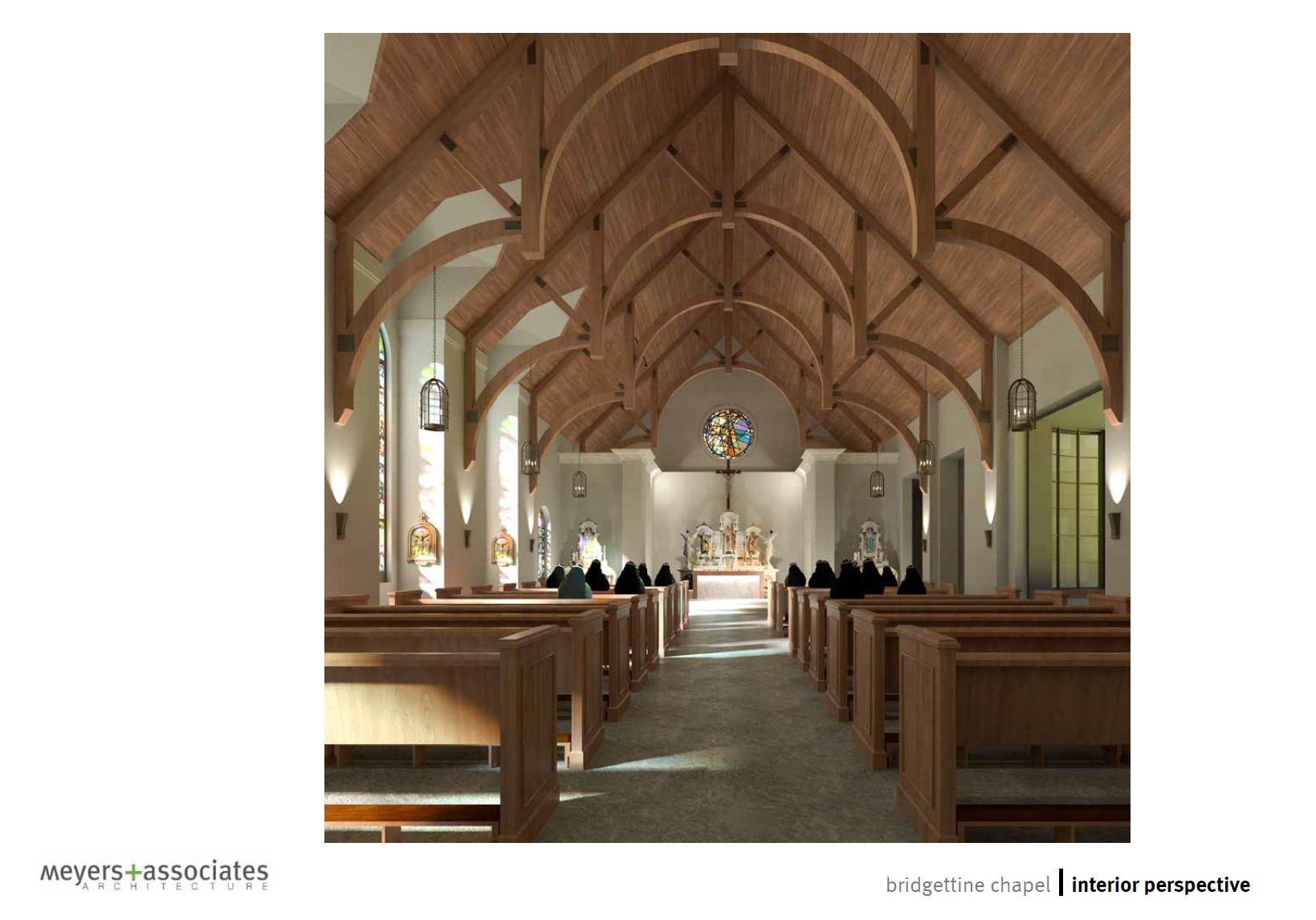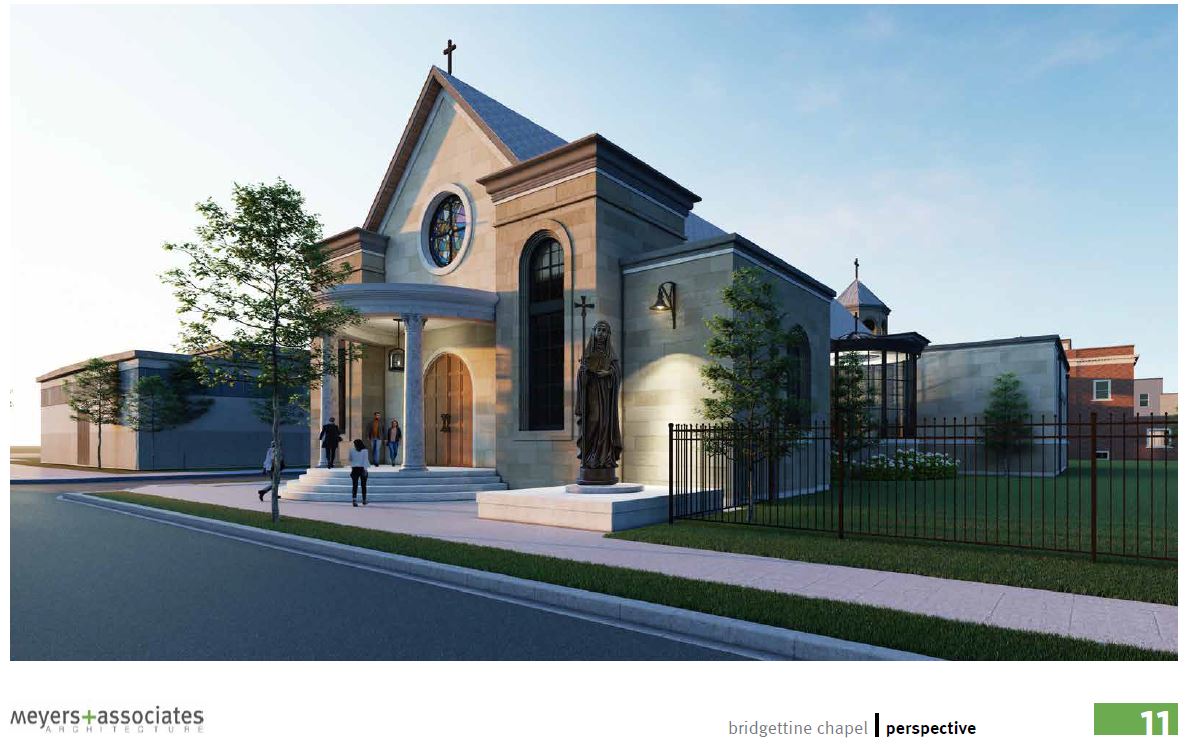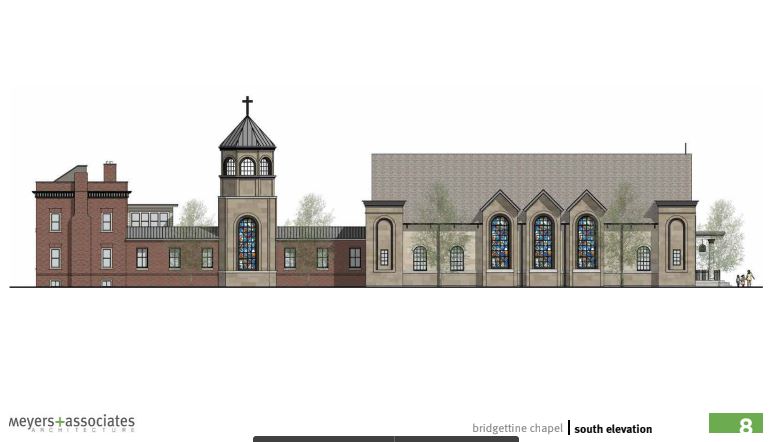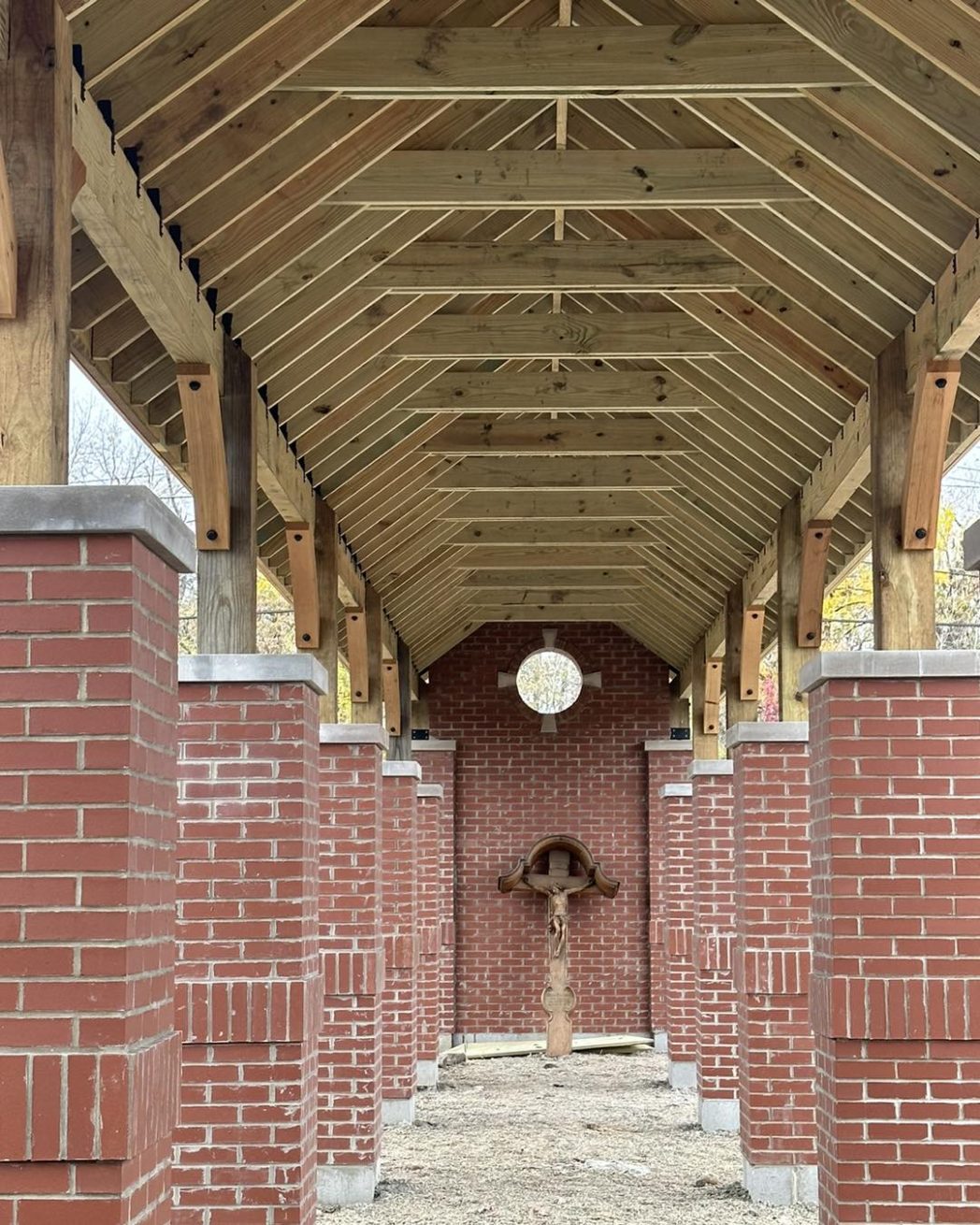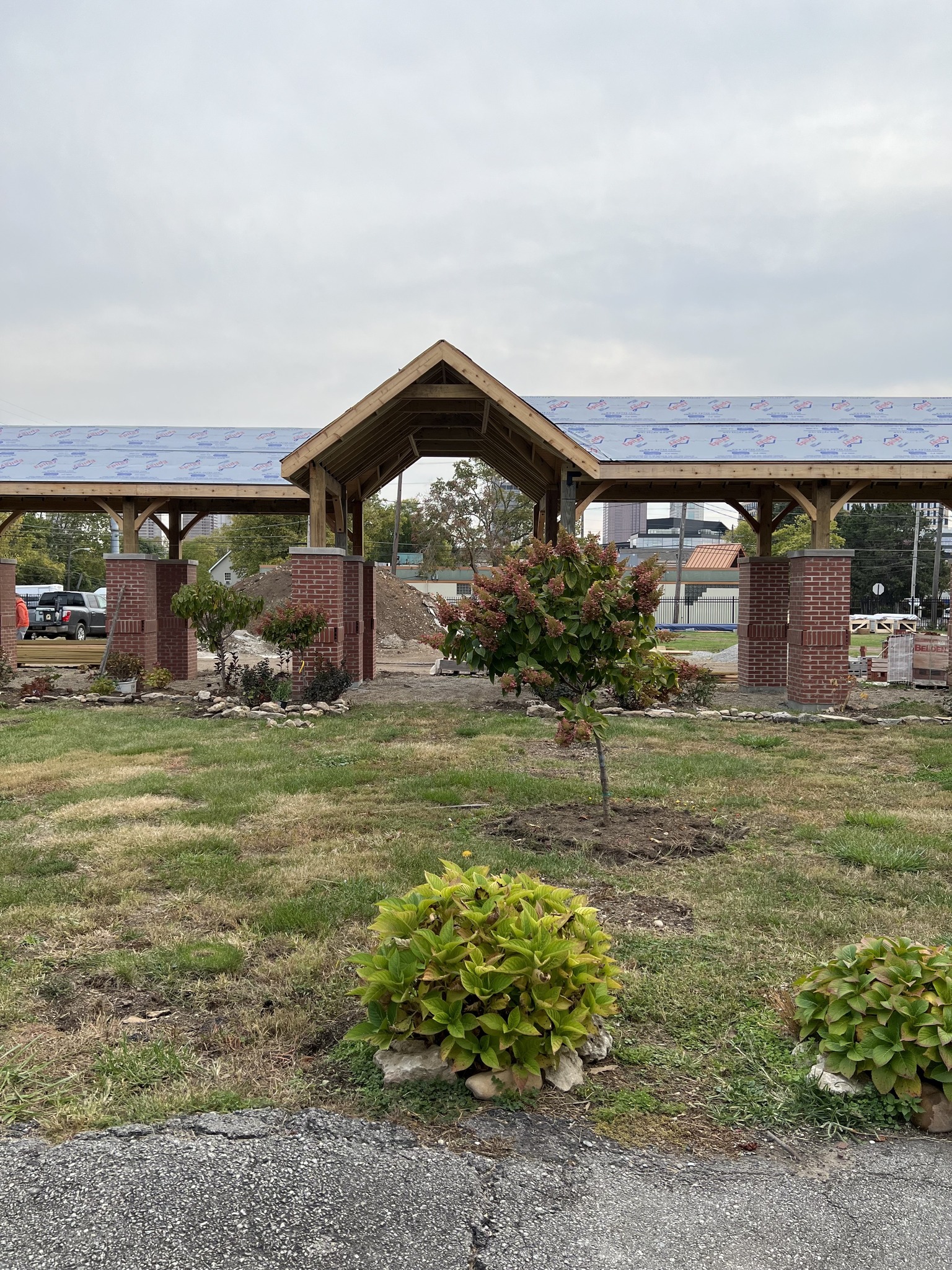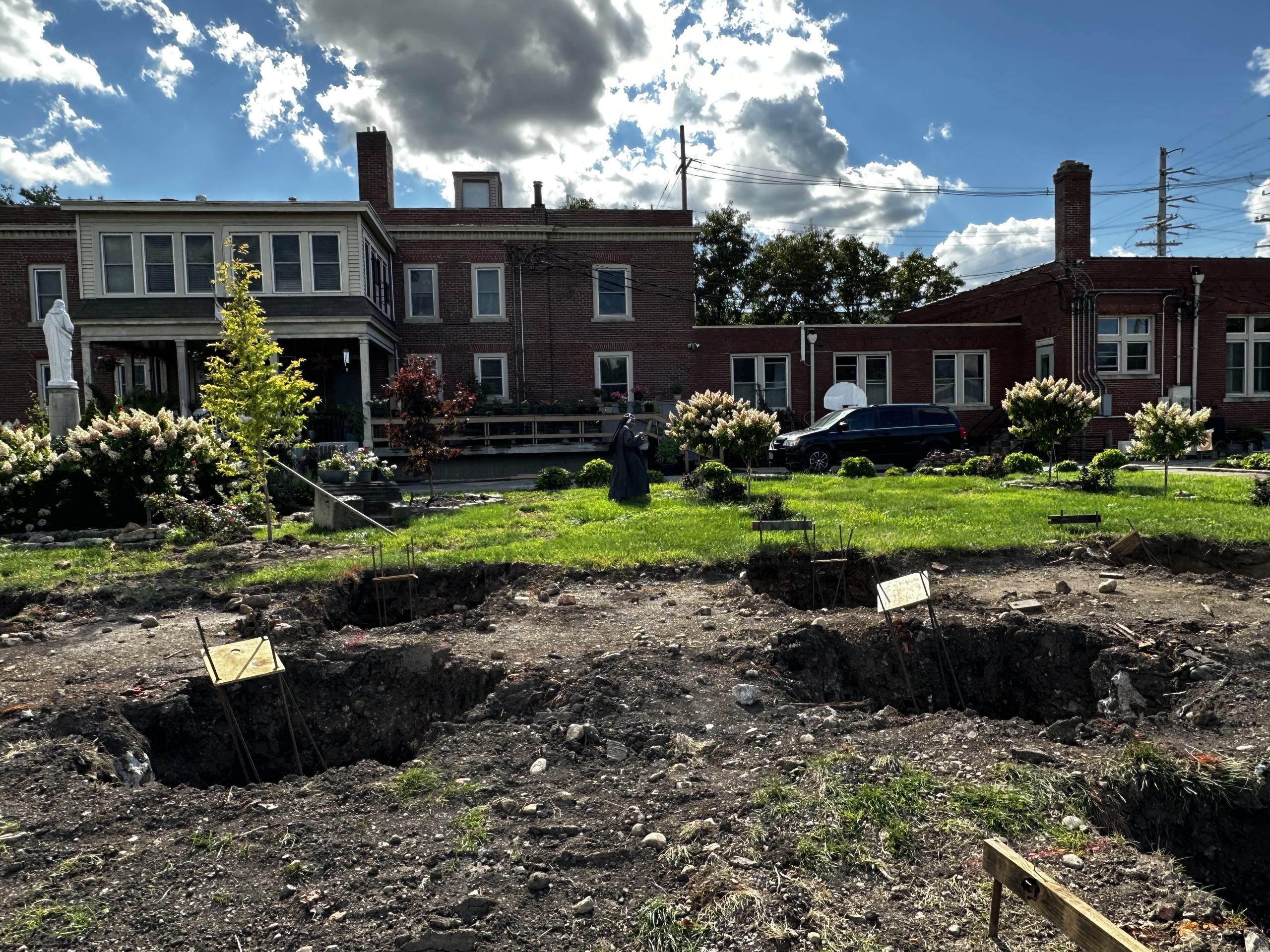 FUTURE OF ST. BRIDGET'S CHAPEL AND HOUSE OF PEACE!
BE A PART OF SOMETHING GREATER & COME JOURNEY WITH THE SISTERS
The Bridgettine Sisters have been a beacon of joy and spiritual nourishment, bringing people closer to Christ through their unwavering commitment to Hospitality, Adoration of Our Lord, and Unity of the Church.  Their mission is to provide a place of peace and comfort for those in need of rest and spiritual renewal.
Since they arrived in Columbus in 2017, the Bridgettine Sisters have brought a remarkable and distinctive change in the city's spiritual landscape. Their presence is not just about establishing another religious entity; it represents something truly extraordinary.  We are blessed to have the Bridgettine Convent as a place of authentic Catholic spiritual formation for women and men!
The Bridgettine Sisters are financially autonomous from the Columbus Diocese, and thus totally dependent upon the generosity of the faithful, which sets them apart in a meaningful way. They operate independently, driven solely by their deep devotion to God's work and their unwavering commitment to their mission. This independence allows them to carry out their charitable and spiritual endeavors with a distinct focus and fervor. They are in full communion with The Holy See.
Your support for the Bridgettine Sisters goes beyond supporting another religious organization; it becomes an investment in a mission that truly brings Christ to others.  Your contribution helps ensure that this haven of peace and hospitality continues to thrive and make a lasting impact in Columbus for centuries to come.
The Convent grounds in Franklinton are owned by The Bridgettine Sisters and immense progress has been made on the construction of the new cloister walkway and bell tower- Praise God!
The Chapel as a Symbol:
The construction of the chapel is a critical step in furthering the Sisters' mission. It will provide a space for Adoration and peaceful prayer—a sanctuary where individuals can escape the chaos of the world and find solace in communion with God. Additionally, this contemplative aspect of the Bridgettine order will serve as a community of prayer for a growing and expanding area, welcoming those in need of temporary respite—a true "sojourner" dependent on goodwill.
Many have asked 'Why are we building another Chapel?'  Let us explain.
Expanding the Mission:
We see two potential fundraising goals: the chapel and a retreat house. A House of Peace, which we fondly call a "guest house," will offer rooms for various purposes, such as accommodating patients' families from the local hospitals, travelers, and groups on retreats. This expansion aligns with the Bridgettine Sisters' mission to provide comfort to anyone in need while remaining devoted to God and their vows.
Living the Beatitudes:
The Sisters' work is a testament to living the Beatitudes. In addition to carrying the weight of the world on their shoulders in perpetual prayer in the presence of Our Lord, the Sisters also prepare over 250 hot meals daily for the Holy Family Soup Kitchen.
A Rich Legacy:
The Bridgettine Sisters trace their roots back 650 years to the Religious Order of the Most Holy Savior of Saint Bridget, started by St. Bridget of Sweden. Today, the Order maintains 57 convents and continues to welcome travelers. Their mission revolves around unity and peace, emphasizing what unites rather than divides, and extends to missionary activities, including supporting the local soup kitchen.
Eucharistic Revival:
Joining the Sisters for Mass (MTRF 7 a.m. and Adoration (every Tuesday from 9-9) can be transformative. The Bridgettine Order's spirituality centers on a deep love for Christ and the fullness of liturgical worship. Spending time with Jesus and receiving Him can truly change the world.
Fr. Stash Dailey shares the future of the Sisters' presence here in Columbus.
"Everything has been broken down into phases. Now that the sisters are here and getting established they are welcoming people into the spirit of their family. They host gatherings, offer moments of prayer, and lend an ear to those who need someone to listen.
They need to finish their residence to accommodate more sisters. At present, there are five sisters but they need to accommodate up to 10 to maintain a schedule of prayer and the balance of community life.
The most pressing need right now is to build a proper chapel where the people who wish to come and pray can do so. The Sisters' desire is to have Jesus available for Adoration every day so that those who need to pray and want to pray may be able to do so.
The chapel will be the heartbeat of the whole convent and grounds. Once the chapel is finished a residence wing for visitors will be built. This wing will afford the sisters space to welcome people overnight. The primary guests must be and will be those who are weary of being caregivers to loved ones in hospitals. (Picture a Holy Hotel)
The convent is near The Ohio State Wexner Medical Center and especially The James, as well as OhioHealth's Grant Medical Center, Riverside Hospital, Nationwide Children's Hospital, and Mount Carmel. Kobacker Hospice is also relatively close.
What is the priority at this point?
The priority is the Chapel! If Jesus is not first and foremost at the center of all of this then everything will be in vain.
Regarding the chapel, what is needed?
The chapel phase is broken into two parts, the building of a bell tower and walkway and then the chapel proper.
The walkway or cloister walk will connect the residence of the sisters, or the cloister, to the chapel proper. The bell tower and t
he ringing of bells call the sisters to prayer and invite the whole world to know Jesus is about to be adored.
Mr. Chris Meyers, Meyers+Associates, has designed a beautiful chapel that will accommodate around 75 people. It will be small in the eyes of the world but it will be intimate for the purpose of prayer and listening to Jesus.
The House of Peace (guesthouse) will be built after the completion of the Chapel! We wait in great anticipation to see how the Lord works, bringing souls to Christ in Columbus, Ohio on these Holy grounds."
Prayerfully consider donating to this cause. 
The Bridgettine Sisters have an account at the
Catholic Foundation
in which you can donate online or If you prefer, a check can be made payable to The Bridgettine Sisters, 40 North Grubb Street. Columbus, Oh 43215. (They would love to welcome you in person if you want to hand deliver the check.)
Most importantly, the sisters NEED PRAYERS for perseverance to do God's work here in Columbus.  To meet the Sisters is to encounter Christ.  Thank you for Journeying with them on this earth as we all have the goal of living eternally in heaven.  May God Bless you abundantly for your generousity.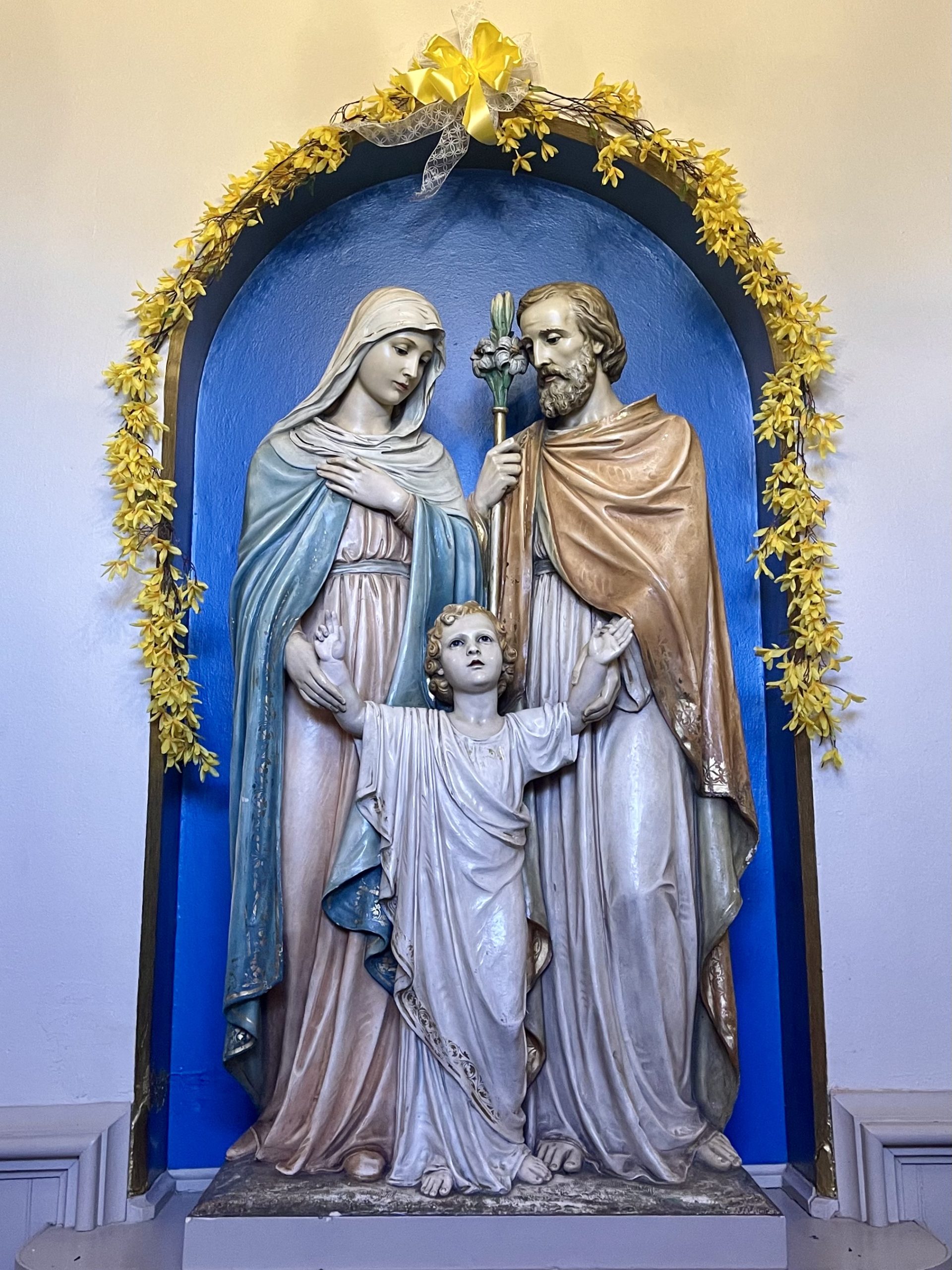 In Honor Of or In Memory Of a Loved One
Below is a listing of items for sponsorship for the new Chapel &  Retreat House as well as the present convent.
Construction of the New Chapel
– $5 Million
Bell Tower/Walkway
-$1.8 Million
Chapel
-High altar-$50,000
–Marian side altar-$25,000
-St Joseph side altar-$25,000
-Statue of the Immaculate Conception-$15,000
-Statue of St Joseph-$15,000
-Crucifixion Scene in rear chapel-$15,000
-Confessional-$5,000
-Sacred Heart Shrine- $35,000
-St. Bridget of Sweden Painting-$5000
-St Catherine of Sweden Painting -$5000
-Stations of the Cross, 14 of them
-Rood scene above sanctuary (this is Mary and John at the door of the Cross)-$20,000
Choir Chapel
-Statue of Our Lady, Queen of Bridgettines
-Choir stalls(benches and kneelers for sisters while singing the psalms, hand-carved oak)-$10,000
Convent
-10 cells $15,000/each
-Refectory-$25,000
-Library- $5000
-Recreation room $15,000
– New Roof current convent -$60,000
-St Joseph Shrine in the refectory- $20,000
Public Spaces
-Madonna Hall-$150,000
-Solarium/Sunroom-$45,000
Convent grounds
-Sacred Heart Plaza-$35,000+
-Mary Our Queen Plaza-$35,000+
-Outdoor Crucifix Shrine, will be hung in the cloistered walk-$20,000
–Garden Fountain- $3000
–St, Jude Shrine- $20,000
-Marian Shrine in Garden-$15,000
May God Bless you abundantly for your generosity.
Columbus, Ohio is blessed to have the Bridgettine Convent as a place of authentic Catholic spiritual formation for women and men!  
Support the mission of the Bridgettines in Columbus
We are blessed to have the Bridgettine Convent as a place of authentic Catholic spiritual formation for women and men!
Please contact us with your prayer intentions and if you are called, please support the Bridgettine Sisters' future Chapel and Retreat House! 
OR Checks payable to:
Bridgettine Sisters 40 N. Grubb Street Columbus, Oh 43215