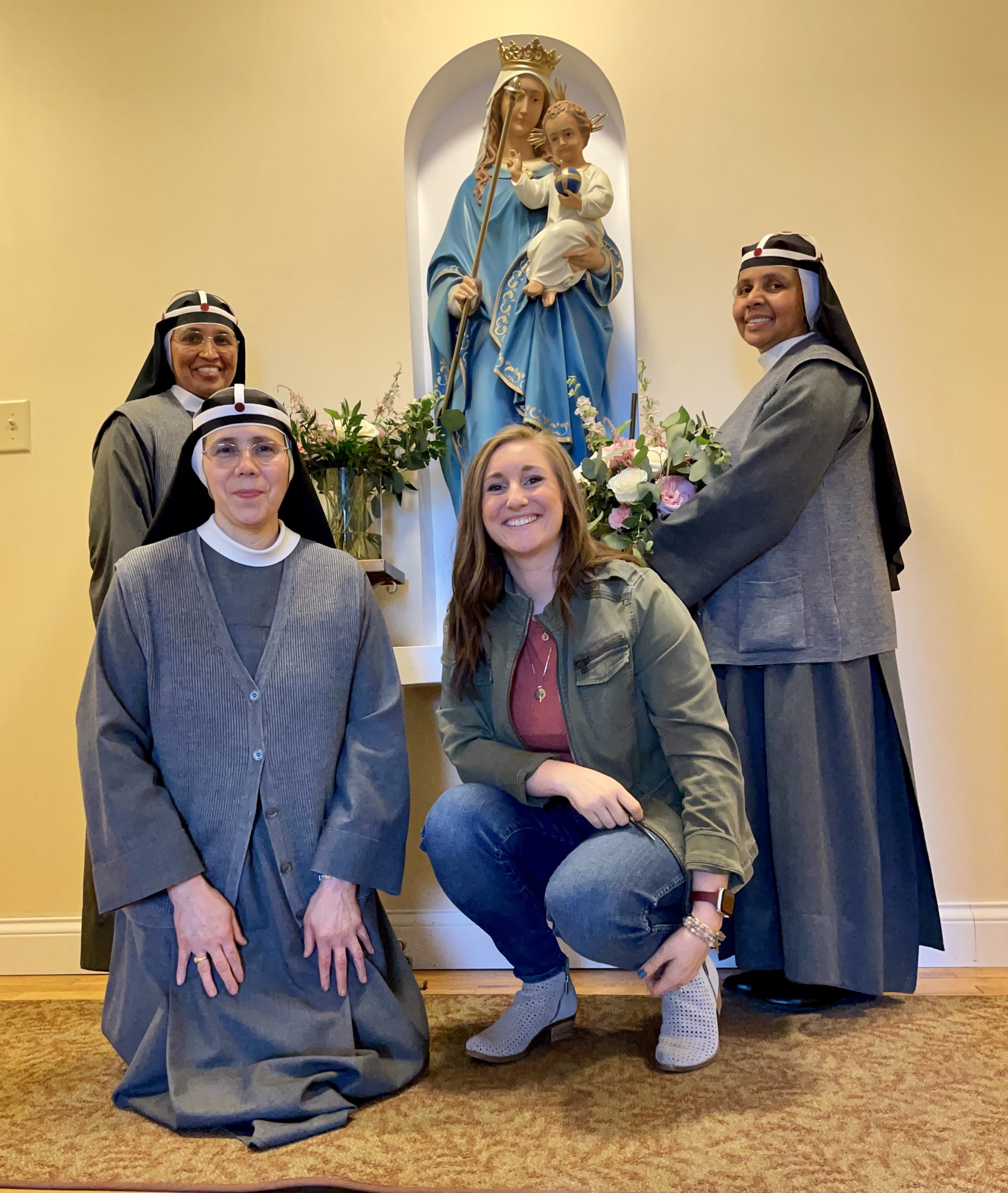 After reading the biography of their foundress Mother Elizabeth, I was completely enthralled with the Bridgettine sisters before ever meeting them. In fact, it was a running joke in our family that they were celebrities whom we were too nervous to approach. On the feast of St. Gerard, my husband and I finally met Mother Eunice and Sister Florianna. We chatted and they learned I was coming into the Church in December. It was then that Mother Eunice looked at me and said "Mother Elizabeth will be your patron saint." As if I wasn't already hooked, this seemed to lock in my commitment to the Bridgettines. They invited us to Friday Vespers, so two days later we found ourselves there in that tiny chapel with our two new friends. I had never been to adoration before, so encountering our Lord in such a quaint, intimate setting was such a beautiful experience. After prayers, they asked us to stay for tea where we spent time in fellowship and Spirit-led conversations. This became a somewhat normal Friday evening for us, prayers and tea with the sisters. 
At the time I would have never imagined how special that fellowship was, or how connected I would be in such a short amount of time. I was finding myself seeking out the sisters regularly, my soul longing for those conversations and interactions. Just being in their presence you experience a joyful, child-like faith that deeply impacts your own walk with the Lord. Anyone who has had even just one interaction with the sisters can attest to this intangible quality.
Over time I grew close to Mother Eunice, I would consider her a spiritual mother. Her words, guidance, prayers, and presence continually build up my faith and help me to grow. I am so thankful that in a time of finding my place in the Catholic faith, the Lord led me to one of his faithful servants who met me on my path and continues to walk with me towards heaven.
-Sarah Hill