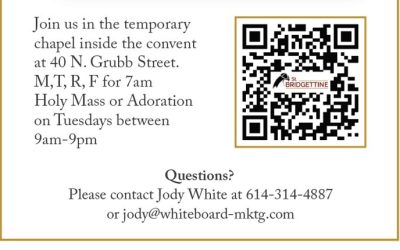 Start your day with the Sisters at Mass in their temporary Chapel, MTRF at 7 am.  You are also invited to come and adore the Lord on Tuesdays from 9 am-9 pm.   If you have never been to adoration, learn more about this beautiful devotion;...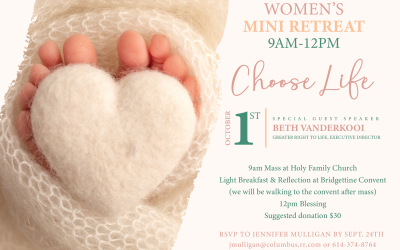 Our Fall Women's Mini Retreat at the Bridgettine Convent will be on Oct. 1st  We are pleased to welcome Greater Columbus Right to Life's Executive Director, Beth Vanderkooi as our guest speaker; "Choose Life." .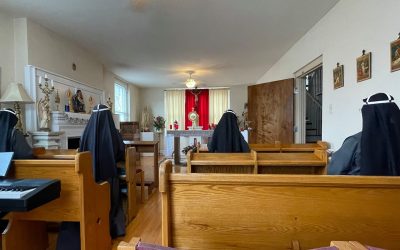 ADORERS WANTED at The Convent! Is God Calling you to spend time with Him?   As we pray for the new chapel to be built, we are able to live in this unique time where we get to experience the Lord in adoration in a very intimate setting. It is truly a gift!! Eucharistic...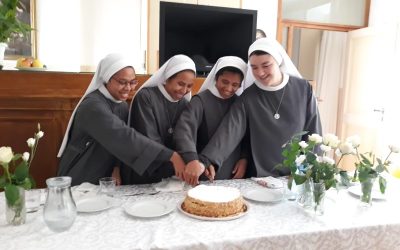 In Rome, Mother Fabia clothed the first American vocation in decades in the habit and give her a new name in religion, Sr Jose Maria! May God Bless Sr. Jose Maria now and always!